Embrace the cloud computing revolution – with caution
Google's Chromebook Pixel is the latest device pushing cloud data storage, but I'm not convinced it's safe enough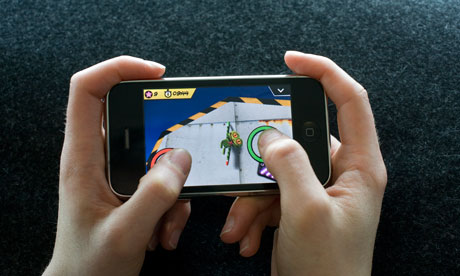 Call me unconvinced. Deeply unconvinced.
Like almost everyone else, I use lots of cloud services. They start with everything I do from a browser, such as search, microblogging (Twitter), multiuser games, etc. They also include my email (I store a few weeks' worth of messages in an online system that shows me the same inbox and folder structure no matter what computer I'm using) and calendars, but in those cases I'm synchronizing the data to the local machine. And I use several online sites to back up my music and important documents.
But move everything to the cloud, and use it in an on-demand way? No chance, at least not now – and probably not ever.
For one thing, web-based applications simply can't match the power and flexibility of native desktop software, at least not yet. Google Docs do many things well enough for non-complex tasks, but that's not good enough when I need, say, the track changes feature in Microsoft Word or its Linux equivalent, LibreOffice Writer. Online applications are getting better, and they can do some things the offline ones can't, of course; there are tradeoffs that over time will make the online offerings more compelling. And as Google and other web-based software companies make it possible to work offline – you can do that now with Google Docs – one more advantage of local computing will be mooted.
The promoters of the live-in-the-cloud vision tend to minimize the downsides. Online databases are vulnerable to hacking; hardly a day goes by anymore when we don't hear of yet another breach. Outages on networks or individual services are all too common. Centralized databases, owned and operated by big companies, are one-stop shops for government snoops.
There are dangers in local storage, too. The chief one is disk failure. But other mishaps can occur, too, including physical loss of the backup. I made a terrible mistake last fall that cost me weeks of work on a project, because I bungled my backups. I was creating full and incremental backups to several external disk drives, rotating among them to ensure that nothing would be too old. But I made two crucial mistakes: I didn't back up several key folders to my normal online services, because I'd moved them on my laptop to a part of the drive where they were no longer automatically added to the online folders. Worse, I failed to rest the "restore" function of my backup software, which was encrypting the files; when I needed it most, it didn't work. I kicked myself for a couple of weeks, and moved on – with a different and (I believe) much safer routine.
I can't – and don't want to – avoid using the cloud for many tasks. But I won't solely rely on it for backups and working documents. My approach is to use both, and to encrypt my files in both places.